The SMALHEISER Page
Welcome All Smalheisers, Schmalhausen, Schmalhosen, Schmalhaus and Related

PLEASE NOTE: These pictures had their quality reduced somewhat to reduce the file size for the Internet.
Most of these pictures are small versions of the files. Click on them to get the full size version.
In the future Thumbnails will be used on this page so the page loads faster and allow the use of the full size & quality pictures.
The family of Morris are represented by his children. Each of the subdirectories for each of his children (and grandchildren) have their own text files describing the contents. This TXT file is for his wife Rachel.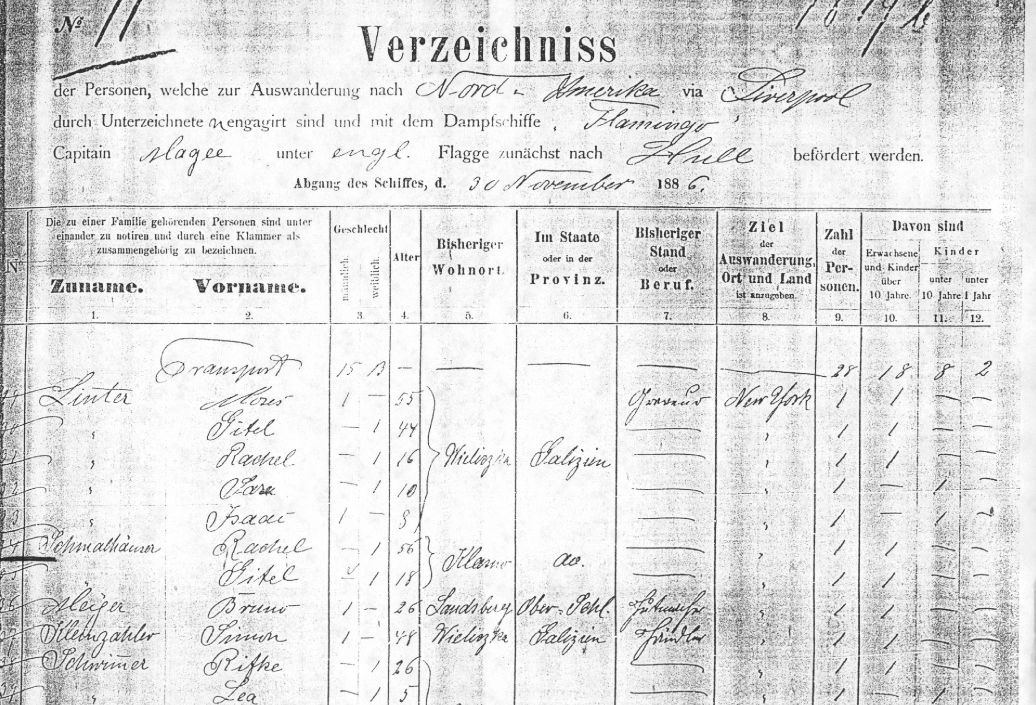 CLICK ON PICTURE FOR FULL SIZE IMAGE!!!
This is the Hamburg Passenger List showing Rachel and her daughter Gitel (later Kate) leaving Hamburg in November 30, 1886 for Liverpool.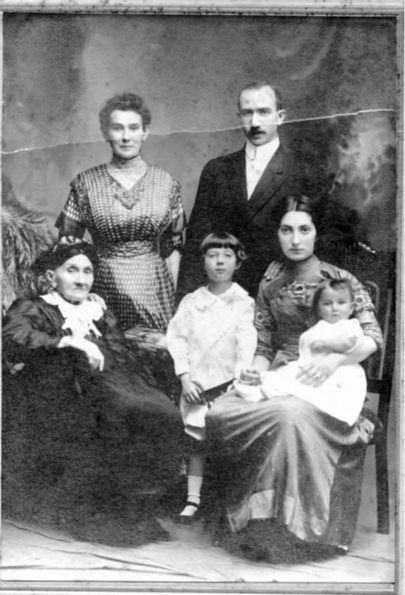 CLICK ON PICTURE FOR FULL SIZE IMAGE!!!
1911 group picture of: Rachel (b 1826), Lena her daughter, Morris son of Samuel of Krakow (he was Lena's nephew), Freda (Morris' wife) their children Max and Gilbert.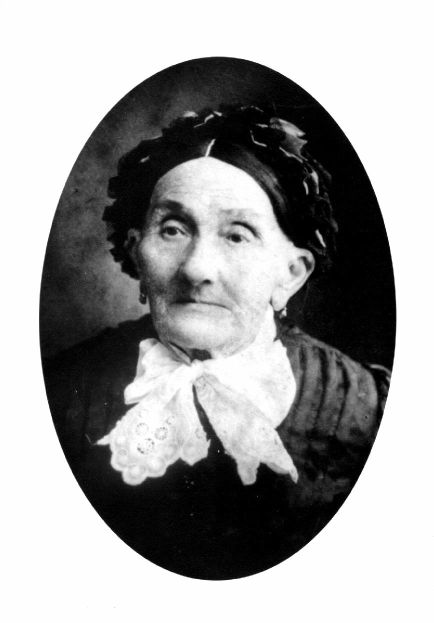 CLICK ON PICTURE FOR FULL SIZE IMAGE!!!
Portrait of Rachel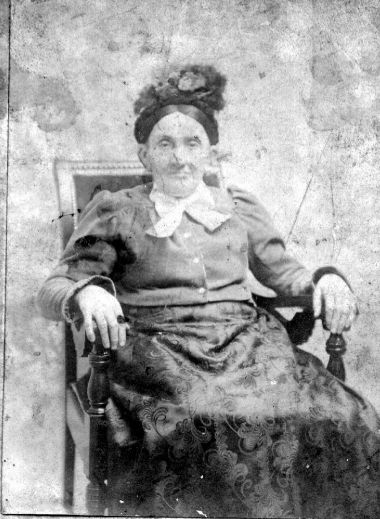 Portrait of Rachel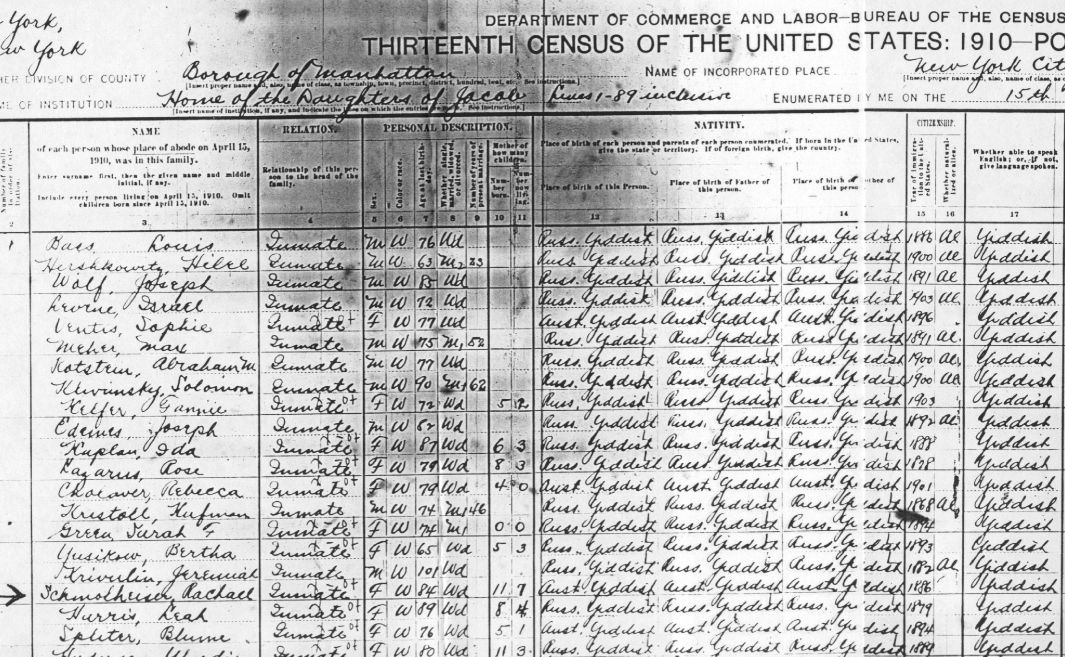 1910 US Census of Home of the Daughters of Jacob where Rachel was an occupant. She was 84 years of age and listed that she had 11 children of which 7 were still alive.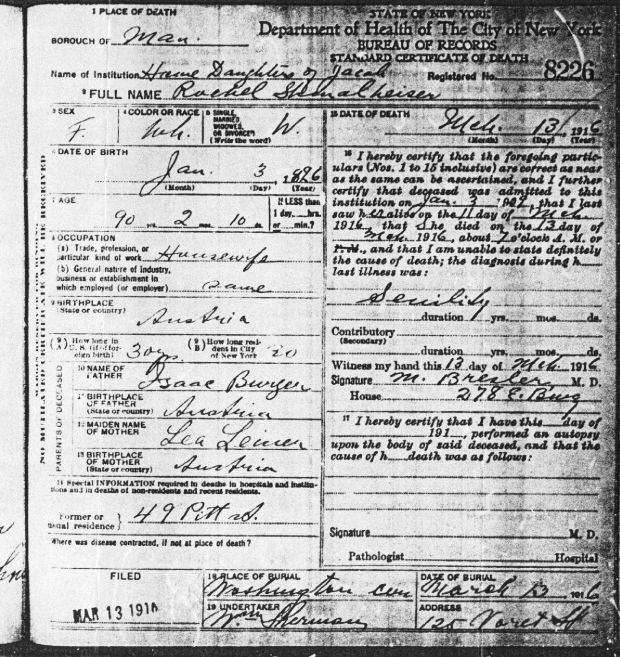 Death Certificate for Rachel. She died March 13, 1916.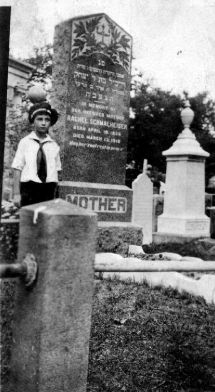 Rachel's tombstone in Washington Cemetery. That may be Morris' son Gilbert standing there.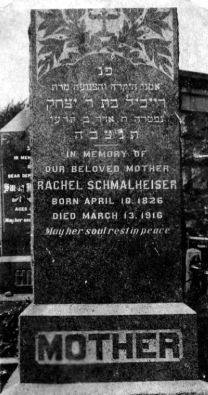 Closeup view of Rachel's tombstone.


ABRAHAM FAMILY BRANCH

2-- Abraham SCHMALHAUSEN (1834-1908)
sp-Bracha MOSESCU
3-- Chaja Janka SCHMALHAUSEN (1860)
sp-Marton EGRI (1862)
4-- Szerin EGRI (1887)
4-- Eva EGRI (1887)
4-- Arthur EGRI (1888)
4-- Gyula EGRI (1890)
4-- Geza EGRI (1891)
3-- Shlomo Boruch SCHMALLHAUSEN (1864-1945)
sp-Tzipora STEINMETZ
4-- Frieda Faiga SCHMALLHAUSEN (1890)
sp-POLLACK
4-- Henya SCHMALLHAUSEN (1898-1978)
sp-Solomon Yekisiel Zalman GLUCK (1887-1920)
4-- Esther SCHMALLHAUSEN
sp-EINHORN
4-- Malka SCHMALLHAUSEN
sp-STEGMAN
4-- Shaul Leib SCHMALLHAUSEN
4-- Elizabeth Boshke Bracha SCHMALLHAUSEN
sp-Moshe BLAU
4-- Philip STEINMETZ (1904-1977)
sp-Leah ZWIEBEL (1902-1989)
4-- Lazar SCHMALHAUSEN
4-- Abraham SCHMALHAUSEN (1911)
4-- Mordechai SCHMALLHAUSEN
3-- Regina SCHMALHAUSEN (1865)
sp-Chaim Jakob TRACHMAN (1858)

©Copyright 1997-2006 SCHMALHAUSEN SOCIETY