The SMALHEISER Page
Welcome All Smalheisers, Schmalhausen, Schmalhosen, Schmalhaus and Related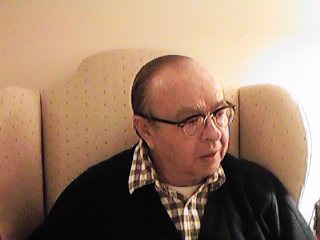 Lawrence Smalheiser produced a portion of a collection of photographs and documents prior to his death July, 2001. It was in great part his research that uncovered the family tree going backto Nathaniel. Without his research and persistance in gathering information & documents this site would not be possible. This site is dedicated to his memory.
Lawrence first was interested in his extended family when he received a call from a second cousin (Rita Gilbert) who eventually he met. Her father signed his parents marriage certificate as a witness. Rita Gilbert had already started on research into the family. A few years later when Lawrence retired he started collecting documents concerning the family. This led to one of the first family reunions (arranged with Paula Gervis) in 1989 which included 75 cousins and spouses.
Lawrence's branch of the Schmalhausen family is based on the descendants of Lazar Schmalhausen. His research has led to documenting over 750 relatives which continues today.
Lawrence Smalheiser. In His Own Words:
My name is Lawrence A. Smalheiser. I have to use my middle initial because I have two other cousins with the same first and last name. I remember my mother's parents (my grandparents). My grandmother was very nice. She was a very quiet person. She was a Schmalhausen and a sister to my father's father. My mother's parents lived in Savannah, Georgia. I never met my father's father because he died in Hungary in 1930 before I was born. His name was Lazar and my other Lawrence cousins and I are named after him as well as my cousins named Lester, Lloyd and Leon. My father's mother came to this country in 1923. She must have gotten here just in time because she developed diabetes. The cure was developed in Canada just about that time. She spoke only Yiddish and when I knew her she was already blind. We really did not have much of a relationship. On the other hand, my father and his 12 brothers and sisters formed a tight and firm bond that lasted until they died. They held monthly meeting, bought a cemetary plot in Rochelle Park, NJ and even bought a family summer home in Peekskill.
I also remember Aunt Lena. My parents told me that she was responsible for bringing my father's family to this country. She was very good with us children.Her son-in-law was Morris Schmalheiser. My parents called him COUSIN Morris. He was a quiet and reserved person. I think everyone liked him. His wife (adopted by Aunt Lena) had died many years ago.

©Copyright 1997-2009 SCHMALHAUSEN SOCIETY