The SMALHEISER Page
Welcome All Smalheisers, Schmalhausen, Schmalhosen, Schmalhaus and Related

PLEASE NOTE: These pictures had their quality reduced somewhat to reduce the file size for the Internet.
Most of these pictures are small versions of the files. Click on them to get the full size version.
In the future Thumbnails will be used on this page so the page loads faster and allow the use of the full size & quality pictures.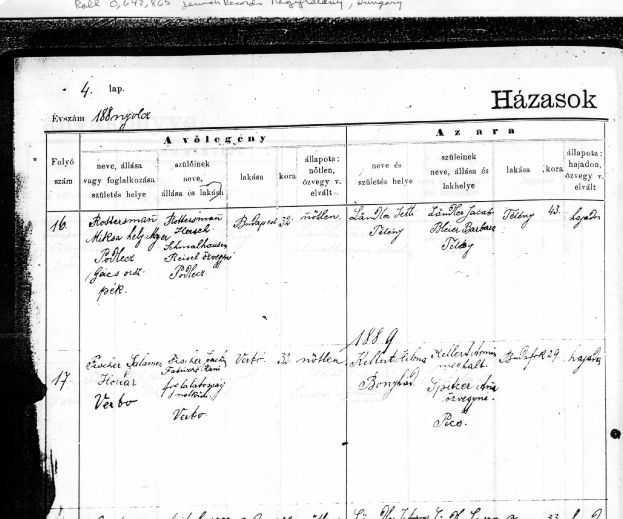 Marriage of Miksa Rottersman, son of Reisel Schmalhausen
Rottersman (widow) in Negytetany, Hungary 1888.
Witnessed by Abraham Schmalhausen.
Two pages left (L) and Right (R).

2-- Reisel SCHMALHAUSEN
sp-Hersch ROTTERSMANN ( -1888)
3-- Miksa Mayer ROTTERSMANN (1856)
sp-Jetti LAMDLER (1845)

©Copyright 1997-2006 SCHMALHAUSEN SOCIETY